Deploy Adventure with Permission to Explore
Mayhem Wheels has a mission to create a brand that provides unique styling, precision and quality with solid functionality. Targeted for trucks, Jeep and SUV fitments, we deploy a wide variety of sizes and fitments which supply a custom look that's unmistakable.
SORTED BY: NEW 2023 WHEELS • ALL WHEELS • DUALLY SETS
Every wheel style is available, if inventory is not available online, one of our fitment experts can place an order for you by phone. Pricing is approximate for ease of view.
Introducing Mayhem Off Road Wheels' latest designs that redefine attention-grabbing style. With bold and innovative aesthetics, these new wheels are engineered to make a striking statement wherever you venture. Stand out from the crowd and experience the perfect fusion of head-turning design and uncompromising performance with Mayhem Off Road Wheels' captivating new lineup.

Unleash the power of off-roading with Mayhem Off Road Wheels. Built to conquer any terrain, these rugged and robust wheels provide the ultimate combination of strength and style. Elevate your adventure and make a bold statement with Mayhem Off Road Wheels, engineered to withstand the toughest challenges while turning heads on and off the trail.
(20x10 | 20x9 | 22x10)
Starting at: $255 or $21/mo.
(20x10 | 20x12 | 20x9 | 22x12)
Starting at: $350 or $21/mo.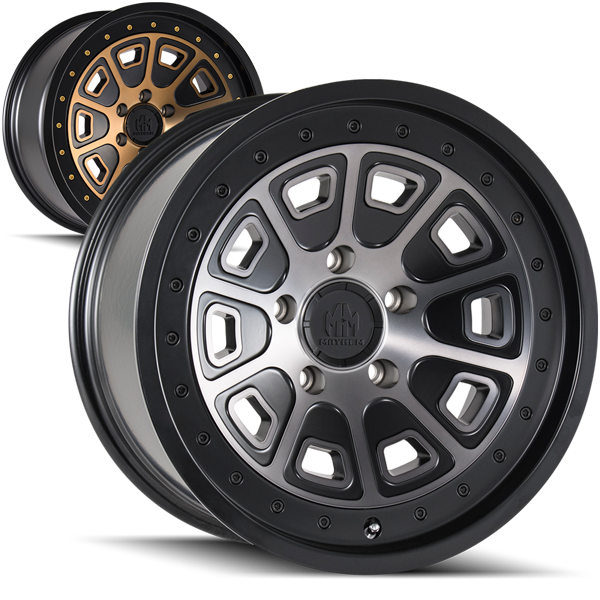 (20x9 )
Starting at: $205 or $19/mo.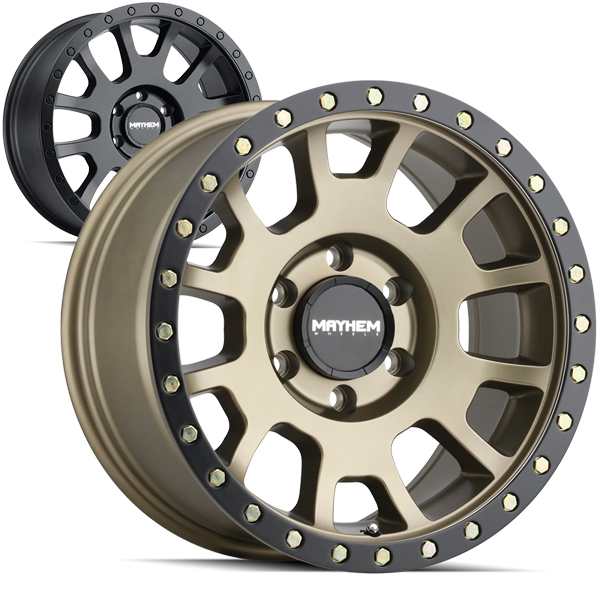 (17x8.5 | 18x9 | 20x9)
Starting at: $265 or $25/mo.
(15x7 | 17x8 | 17x8.5 | 18x9)
Starting at: $195 or $18/mo.

Experience unparalleled performance and style with Mayhem Dually Wheels. Designed to dominate the road, these rugged and aggressive wheels effortlessly elevate your truck's appearance while delivering exceptional durability and superior handling. Upgrade to Mayhem Dually Wheels for an unrivaled driving experience that turns heads wherever you go.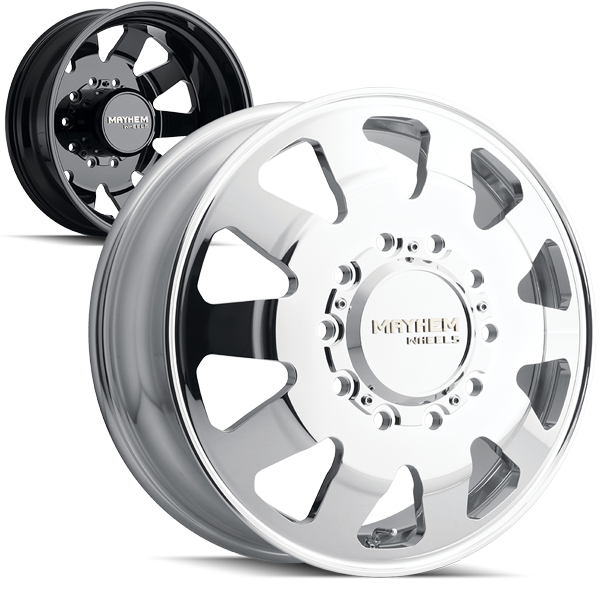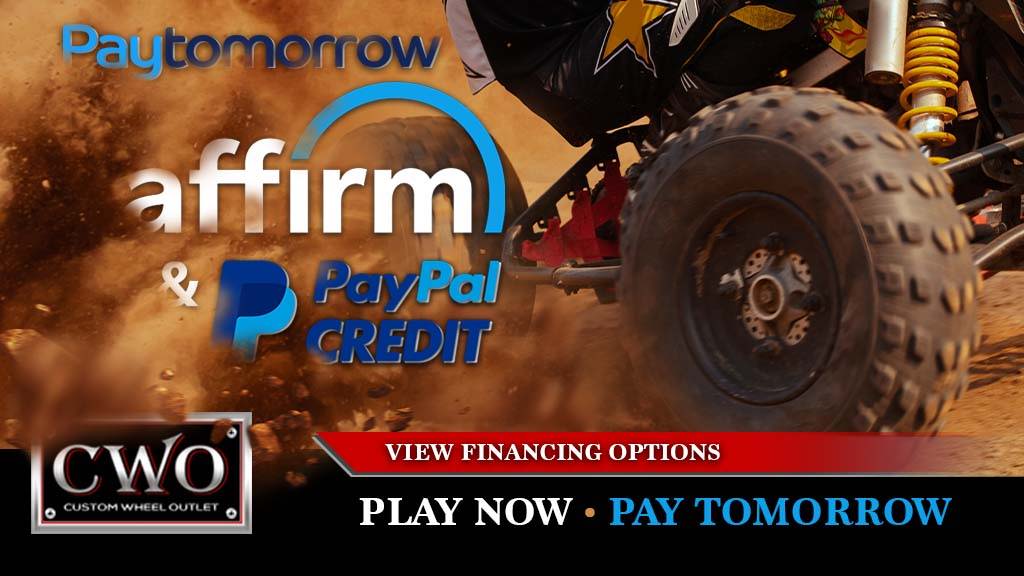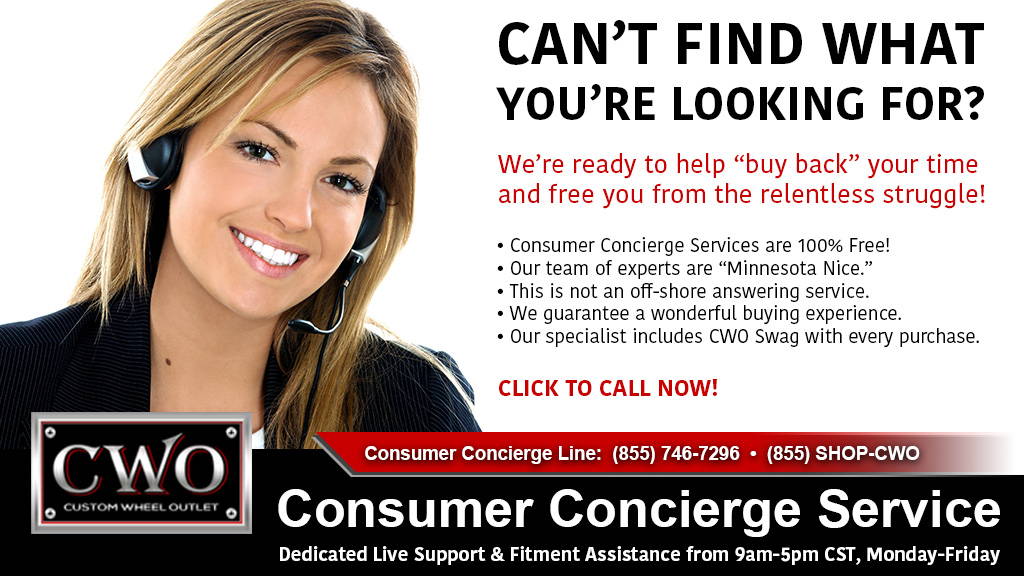 EVERY ORDER IS MANUALLY REVIEWED & INSPECTED
You can rest assured that every order placed on ShopCWO is manually inspected by a fitment expert. We cross-reference your order and match that to your provided vehicle description in an effort to locate any potential fitment issues. Should we find a possible issue, we will contact you prior to sending your order. This manual order verification has saved our customers time, money and unnecessary headaches. This is just one of the many reasons why we continue to earn so many 5-star reviews.
ALWAYS FAST & FREE SHIPPING
Anywhere In The Continental United States
Custom Wheel Outlet has been a trusted source for MAYHEM Wheels and Rims for over a decade with more than 95,200 Positive Reviews!
DO YOU STILL HAVE QUESTIONS?
We have "Minnesota Nice" Fitment Experts ready to take your call Monday through Friday from 8:00am to 5:00pm Central Time. No Wait Time.